Award winning logo design from GO2 Media Design. We design and develop brand ID for a range of businesses and products.

Hemlock Hill Farm is a long standing, working family farm in Westchester County New York. The DeMaria family took their farm online with a website we built for them. As a part of the overall design work we did, a logo was a main component. We worked closely with the client to deliver their vision, and were successful in making something that is warm and welcoming. See it in place on the Hemlock Hill Farm website.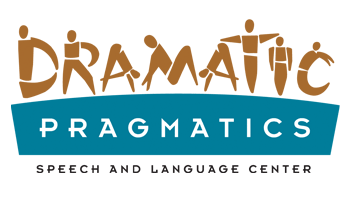 We learn every day as we work with new clients and begin to understand their businesses and examine their products. Dramatic Pragmatics Speech and Language Center needed a presence for their new business. We designed this logo and their award winning (2009 Big W) website.
They deal with behaviors, language therapies, and social skills for their clients. We found a font in our research that almost fit. Almost. So we did what we usually do and designed it to fit perfectly into our design for the logo. The design is a fun scene of figures on a stage that spell out the word dramatic. Those little actors can really hold a pose. ;-)