Drupal experts here. We love Drupal. Content Management System (CMS) websites are built for steady use and regular, easy updates to content. They can be very simple or complex. Either way, we pack them with great functionality and the highest degree of usability, creating a great user experience. We are an active part of the Drupal community of developers and themers. Whole sites, training, planning, consulting... anything Drupal— we are interested.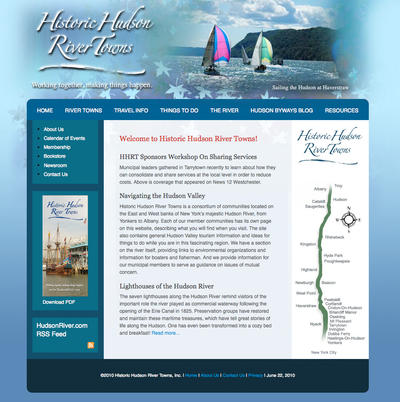 Historic Hudson River Towns website was a redesign and retrofitted using Drupal as a CMS. The site got a major face lift with the existing content transferred over for a smooth transition. We added our SEO to this site to boost the positions in the search engine results.
Although the site gets many visitors, the look and feel was in need of an update and some added elements to make it more search friendly such as a blog, RSS feeds, and a contact form.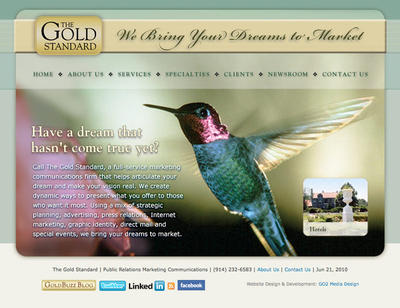 Redesign. Redevelop. Reorganize. Relief! This site packs a punch and that should be apparent from the very first view. We wanted to match the incredible depth of this Westchester, New York, PR firm with a presentation that communicates their level of expertise with style, high usability standards, and an overall experience that leaves visitors with only one thing on their minds, "Where do we sign up"? (It's actually easy to find so they won't really have to look very far...)
For our friends at The Gold Standard, they now have a state-of-the-art CMS website that allows them to easily rewrite content and create press releases with images that are categorized by client, automatically archived, and offered in a stylized printer friendly view.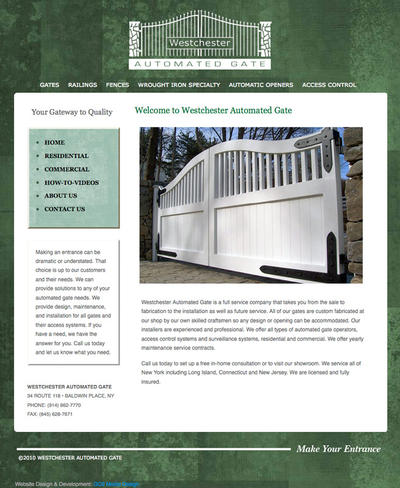 Westchester Automated Gate has a widespread presence online through its website, gatesandfences.com. We provided a Drupal CMS website to showcase the variety of gates and fences. Drupal-specific views and taxonomy were implemented to organize and present a gallery of sample images in an orderly and easy-to-navigate user experience.
SEO continues to gain top positions in search results pages.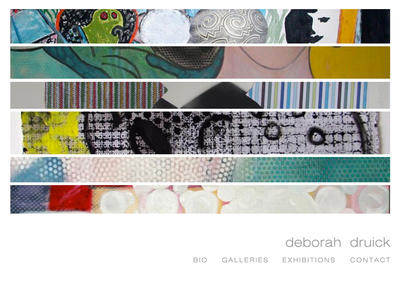 "What a cool site" That's what we thought when we were first approached to design this. When you have such incredible and interesting works of art as subject matter, the job becomes fun and the rest just follows. Simplicity in design is not always easy to obtain with many temptations to "add this" or "do that". Here is a website design that cuts through to the subject- and leaves nothing to guesswork.
The site is built on the Drupal CMS platform allowing for our client to easily add to her galleries, specifying size, date, etc., with ease. The homepage is a fun mixture of cropped versions of all the artwork on the site that creates a unique layout each time the page is refreshed. Go ahead and try it- see what you come up with for a layout.