Drupal experts here. We love Drupal. Content Management System (CMS) websites are built for steady use and regular, easy updates to content. They can be very simple or complex. Either way, we pack them with great functionality and the highest degree of usability, creating a great user experience. We are an active part of the Drupal community of developers and themers. Whole sites, training, planning, consulting... anything Drupal— we are interested.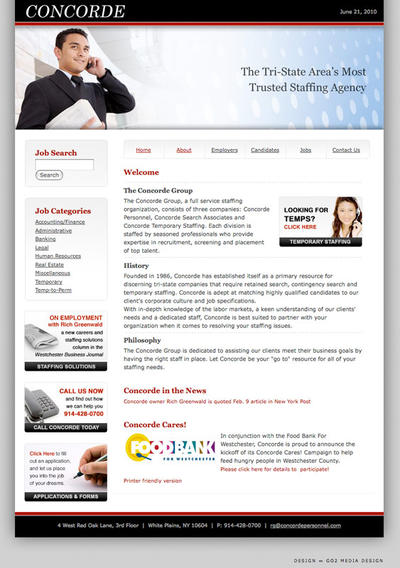 Concorde Personnel was in need of a redesign and wanted a site they could manage themselves. Because they are an employment company, they needed a way to post and manage jobs within many categories.
We created a CMS with some customized functionality where each person that posts a job receives all correspondence related to that job. Jobs can be published easily but also unpublished but not deleted to save time if the same job becomes available more than once. In addition to the customized CMS, we have injected our own brand of SEO and Concorde is getting many great positions in the search engines and a steady flow of candidates responding to their offers.
This site was also awarded a Big W from the Advertising Club of Westchester in 2009.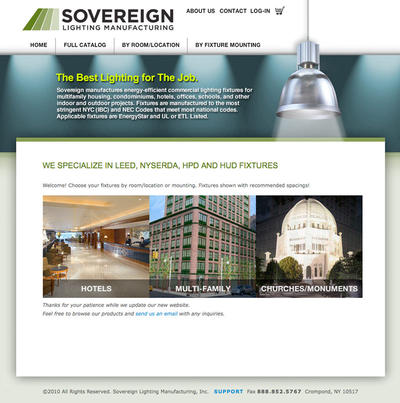 Sovereign Lighting Manufacturing presented another unique challenge and allowed us to stretch our wings once more.
We built a catalog site that was also e-commerce but for industry trade clients only. We have built out their catalog product listing with comprehensive taxonomy and taken full advantage of Drupal's multi-level access controls to allow Sovereign's staff to see their own internal specs when viewing their inventory, and clients see only the specs they need to order.
We loved the opportunity to make another industrial site look as sexy as possible with much visual punch and to establish a trustworthy presence online for the company.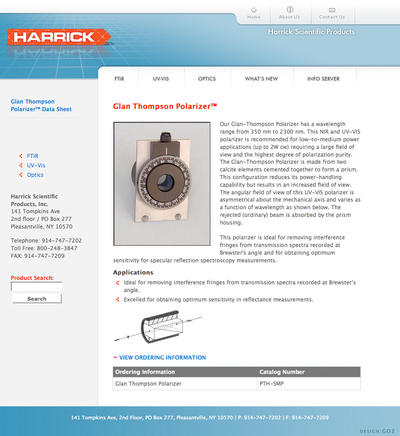 The website for Harrick Scientific Products was designed and built by GO2 Media Design. This site is actually a redesign of an existing site that needed an upgrade to the navigation and presentation of the product catalog.
There was also a need to simplify editing and organization of the content. We used Drupal as CMS and employed the taxonomy to categorize the entire product list. This site was a challenge due to the unique nature of specific products while attempting to find common ground. Each product has various separate elements associated with it including data sheets, application specs, and tables of related accessories. Look for yourself to fully understand the complex nature of these products.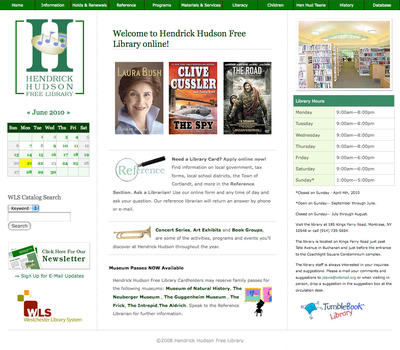 We have been working with "Hen Hud" for about 5 years now and have recently completed converting the website to a full CMS using Drupal. The site now has multiple levels of access for separate users to add and edit content.
Each librarian can contribute to their specific section in addition to the general calendar of events. Printer-friendly and e-mail forwarding of pages has been added plus all forms are now created within the application.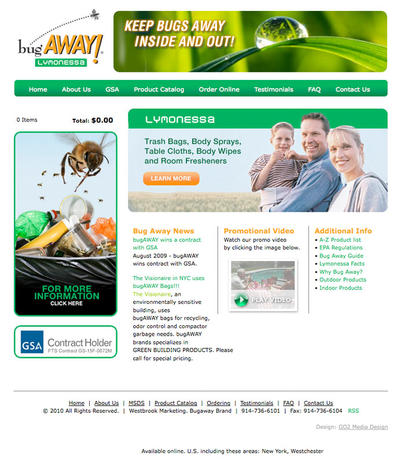 The majority of websites out there online are simply to bring awareness to the marketplace. That is step one, get online. Step two may by design the best looking, most user-friendly visitor experience possible.