Design for print is more traditional of course but still an effective form of advertising. Here are some examples of what we've done on paper.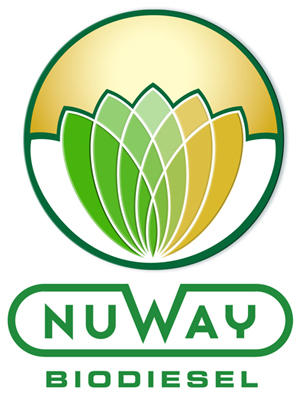 Award winning brand design from GO2 is available to all clients, big and small. We were very interested in this project as we are very supportive of new fuel and alternate energy resources.
The design represents the transformation from organic green source to the golden energetic burst of color. We also intentionally mixed in some classic (or old fashioned?) industrial style typographic design so the name could also stand alone without the icon in some applications. We rarely render a brand ID but in this case we made sure that this could be converted to flat art without redesigning.
Since our experience includes some industrial design, we are always thinking beyond the computer screen or drawing board.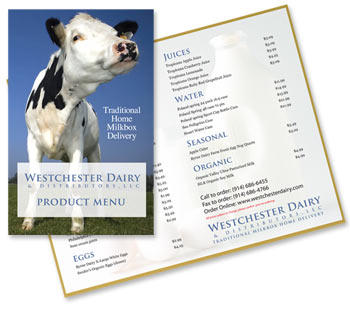 A pricelist does not have to look so plain. We continue building the Westchester Dairy Distributors brand with each piece added to the advertising and marketing of Westchester's very own "Milk Man". The friendly Holstein smiles here on the cover so when visitors get to the website, it's like coming home. While they are there, they can order some fresh, natural milk and other dairy. They deliver to your door. We deliver in print and online. ;-)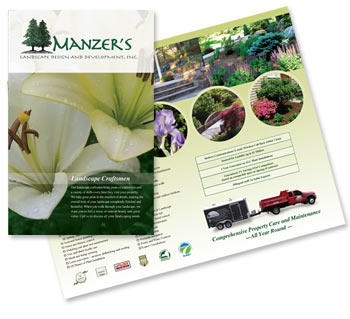 To build a brand there needs to be consistency from element to the next. When your printed pieces reflect your website, there is an immediate recognition that there was some planning involved, that there was thought behind the actions. That carries a lot of weight with consumers since they are used to it. Many small businesses can accomplish that brand building with some very simple planning.
In addition to online marketing of your website, the more traditional methods can help. Print your website address on everything you hand out or leave behind. The advantage is that you don't have to offer so much on paper any longer, but just enough to entice and provoke action.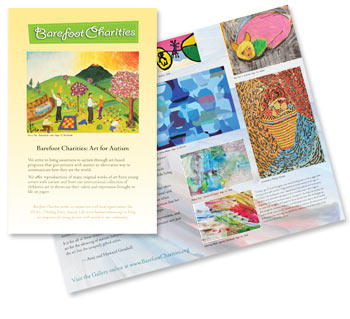 One of the most beautiful pieces we've done owes much of it's appeal to the intriguing artwork displayed throughout this brochure. To promote their website and their cause, the good folks at Barefoot wanted to be able to market offline and have something to put in people's hands. We think that once you see these images, you won't be able to resist having some for yourself. If you have a few moments, browse the website, you will be enchanted.