Timothy Wood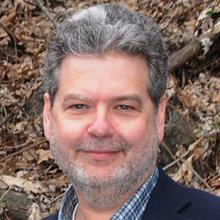 Founder and President
Timothy Wood has over 30 years of experience as an award winning fine artist, industrial designer, award winning graphic designer, inventor (U.S.Patent #4,702,942), art director, and award winning website designer and developer. He has collaborated with other design studios, art galleries, universities, advertising and marketing agencies in and around the tri-state area, and consulted to publish work for Columbia University, The University of Illinois, The MacArthur Foundation, AOL, American Express, CNBC, GAF, Golden Books Family Entertainment, Mudd Jeans, Cartoon Network, Sony Wonder Video, DIC Entertainment, and New Line Cinema.
Take that experience and add personal service, relentless attention to detail—and you're describing the active leadership and deep resources Tim brings to every single project. The combination of a refined aesthetic with instinctive marketing savvy plus technical prowess is unique. It is also part of every job produced or directed by GO2 Media Design, Inc.
"After designing and developing over 150 websites, created brands from the ground up, and supported existing brands, we have developed efficiencies in our workflow and design process that allows us to offer maximum value to our clients. We never stop learning and push the existing boundaries whenever possible. We could not be the competitive, award winning design studio that we are, without constantly reaching further and challenging ourselves each time. We also have some of the best clients in the world."
—Timothy Wood
Our clients say...
"LOVE, LOVE, LOVE"
—Amy Cohen, Owner, Inspired Perspectives, LLC, Jacksonville, FL